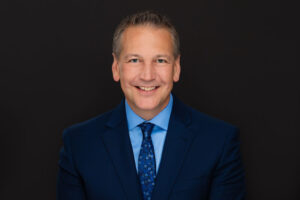 Joe Barone received his B.A. in Business from Michigan State University and his Juris Doctorate from Thomas Cooley Law School. He also has a Master of Laws degree in Taxation from Wayne State University. He is a member of the Catholic Lawyers Society, the Italian American Bar Association, the Incorporated Society of Irish American Lawyers and the Federalist Society.  He holds a certificate from the Institute of Continuing Legal Education and the State Bar of Michigan Probate and Estate Planning Section. He is also licensed to practice law in Illinois. Joe is a former Board Member for the Plymouth Township Downtown Development Authority, the Plymouth Township Brownfield Redevelopment Authority and the Wayne 11th CDRC.  He is active in the Plymouth Chamber of Commerce, the Canton Chamber of Commerce and the Northville Chamber of Commerce. He has served as a volunteer trial attorney for the Schoolcraft College Police Academy.
He formerly served as a Director on the Canton Chamber of Commerce Board of Directors and was a Co-Chair for the Canton Chamber Challenge Cup golf outing. He was also formerly a Canton Chamber of Commerce Ambassador. Joe is also a graduate of Leadership Plymouth. He has been a frequent guest speaker for the Canton Homeowner's Advisory Council and at the 35th District Court.   Joe was named the 2013 Canton Chamber Business Person of the Year, an honor recognizing his years of devotion and love for his community.
His record as a trial attorney is second to none.  Joe has a jury trial success rate of over 98%.
In 2008, Joe ran for 35th District Court Judge which serves the communities of Plymouth, Canton and Northville.  In his first run for political office, he received nearly 32,000 votes (67,000 total votes cast) in an extremely close race.
In 2015 Joe was appointed Wayne County Commissioner serving the residents of Plymouth and Canton.  He was elected to a full term in 2016 and concluded his service to the county on December 31, 2018.
His primary practice areas include estate planning, probate, criminal law and civil litigation.